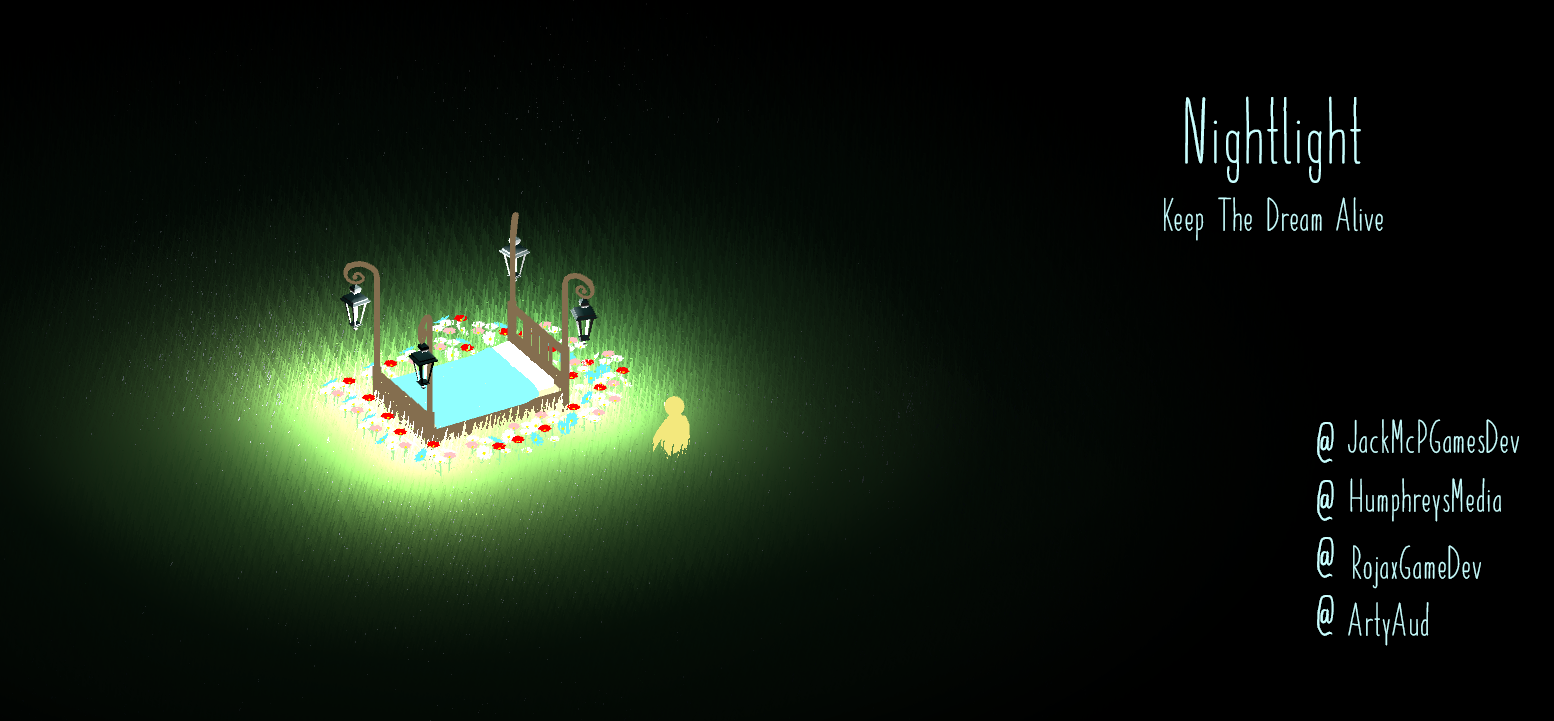 Nightlight
Keep the dream alive. You play as The Sandman keeping a young girls dream going by securing the light that keeps the nightmares at bay, the monsters under the bed.
Made for Ludum Dare 46.
Game Designers: JackMrPherson, Arthur Audren de Kerdel, and Jack Roper
Asset Designer: Nichola Humphreys
Music: Peter Gatrell
Install instructions
unzip and run exe.